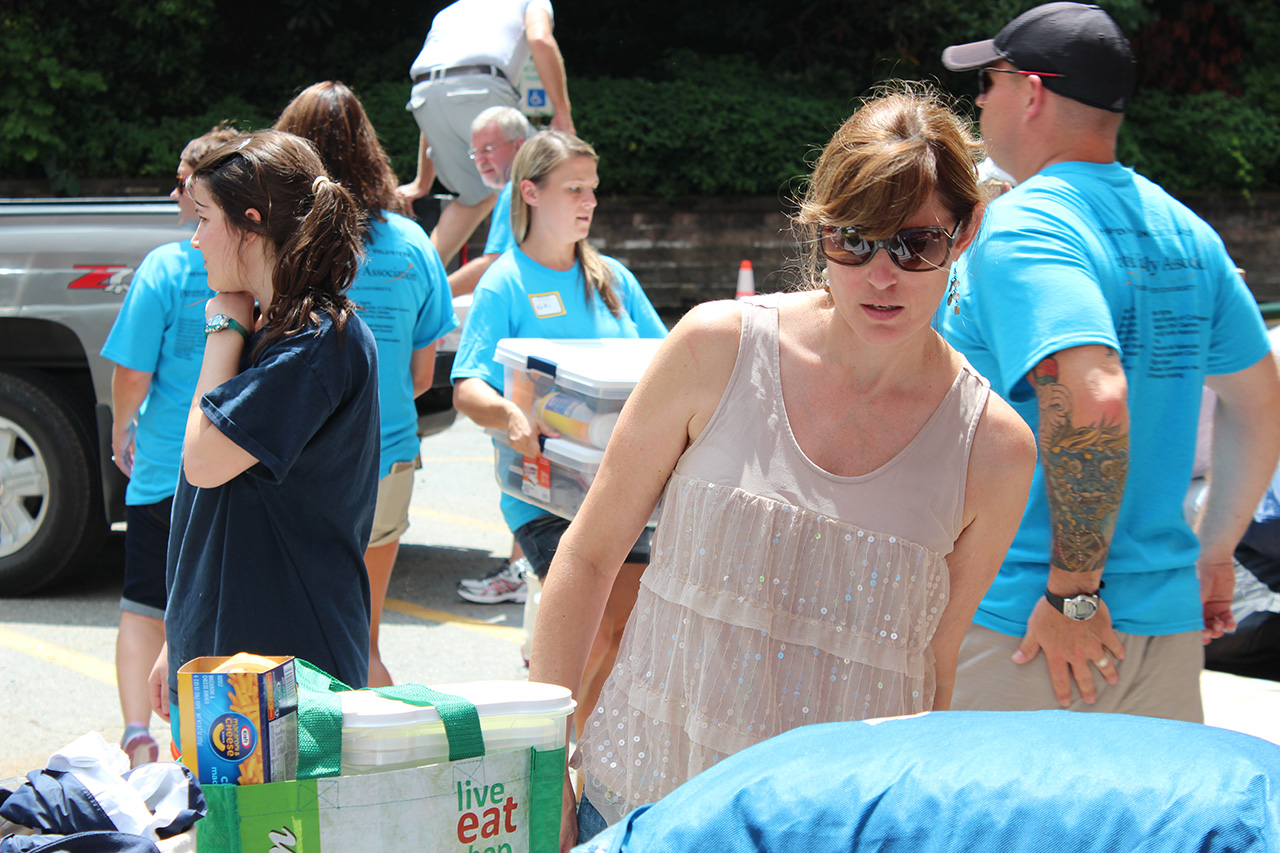 Move-In Volunteers Needed
Move-In Weekend is Friday and Saturday, August 16th and 17th, 2019. Freshman and transfer students are moving in on Friday, August 16th and upperclassmen are moving in on Saturday, August 17th. Volunteers are needed to assist students who are moving into their residence hall, answering questions, providing directions, and a variety of other customer service functions to demonstrate the "Appalachian Way." Please note that volunteering for this opportunity requires lifting boxes and other items that a student may move into their room.
Appalachian State University students who are volunteering, and students of parent volunteers, are allowed to move in on Thursday, August 15, 2019 from 1pm - 4pm.
Online sign-up is currently open! Please visit the Fall Move-In Volunteers page to sign up! You will be notified in early August of your assigned volunteer shift.